Grand Killa Con - 52 Rooms EP Clear & Black Marbled Vinyl
€

17.50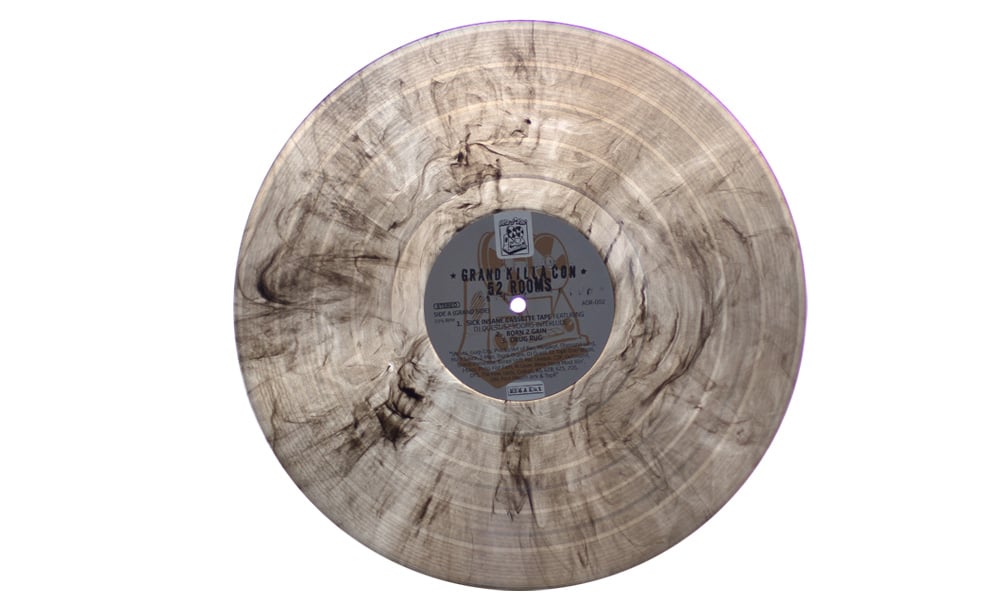 Grand Killa Con - 52 Rooms
52 Rooms: The EP is the follow-up to the debut full-length, Year of the Tre Bag, by the Bay Area hip hop duo Grand Killa Con (Brycon & Luke Sick). It was released digitally on August 25, 2015 by Megakut Records in conjunction with Art of Rec. It is the first of two GKC releases slated to drop on vinyl this year; the second one will be the full-length La Barranca LP (Megakut/Dusty Crops).
The EP was produced by Brycon aside from two songs co-produced by DJ Yelir of COF and the remix of "Born 2 Gain" produced by Fatees of Gurp City. It features guest performances by turntablist virtuoso DJ Quest on the track "Sick Insane Cassette Tape" and by West Coast legends Awol One and Eddie K on the 8bit posse cut "Who'll Be First?". The latest single & video, "I Call Earl" is currently making it's way around the internets . Two more songs, "Born 2 Gain" and "Drug Rug", leaked last year and were enthusiastically posted by egotripland.com and other sites for hardcore music fans. Thus far the 52 Rooms EP has been received positively for its dusted and diverse beats and disheartening lyrics.
Their music has been described as: good. and also, bad.
*** The main picture shown, is in front of a window in bright daylight. When you scroll down you can see a more natural color***
*150 copies available in clear & black marbled vinyl!
Share